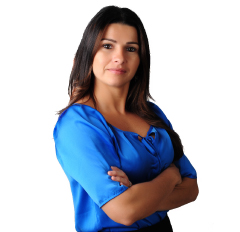 Jennifer Cotarelo-Choice
Paralegal
Intellectual Property
Tel:

+1 345 815 7413

Fax:

+1 345 946 8825
Expertise
Jennifer Cotarelo-Choice is a highly experienced Paralegal in our Intellectual Property Practice. She deals primarily with searches, new filings and Cayman Islands renewals. She has experience in a full spectrum of trade mark and patent prosecution work across the Caribbean and beyond.
Professional Background
Jennifer is originally from Uruguay, where she worked as an IP Paralegal from 1996 to 2001 at Fernandez Secco & Asociados. Jennifer worked as a Patents Clerk at Bereskin & Parr in Canada during the period 2002 to 2004. She then became a foreign Trade Marks Clerk in 2005 until 2008 before moving to AIPSL (formerly Appleby) where she worked as an IP Paralegal from 2008 to 2012 specialising in the Caribbean. Jennifer started working as an IP Paralegal at HSM IP in 2012. She has over 15 years' experience in Intellectual Property Law. Jennifer is fluent in English and Spanish, and also speaks French, Italian and Portuguese.
Jennifer also trains students from the Cayman Islands Further Education Centre (CIFEC) that regularly intern with HSM IP, and regularly contributes to Kluwer IP Law's Brown Book and Thomson Reuters' Trademarks Throughout The World.
In her spare time, Jennifer enjoys working out, playing football, and participating in outdoor activities. She is also a certified Personal Trainer and enjoys motivating people to participate in healthy lifestyles.